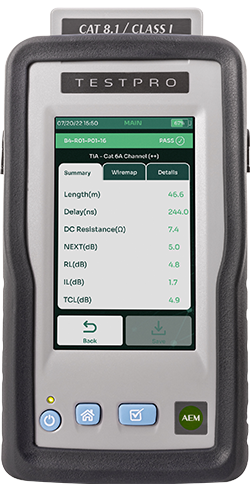 TestPro Multifunction Cable Tester
A versatile, modular-based platform purpose built to help organizations better manage the deployment and on-going support for today's digital infrastructure.
Device & features
Models
Versatility for the Digital Age
Today's network environments are becoming more complex with the proliferation of IoT connected devices that require PoE, varying link speed requirements between devices and business critical applications as well as assurance of the physical infrastructure. Having to manage all of these different aspects or simply be able to exonerate your domain can be daunting without the right tool for the job.
TestPro supports testing of three key areas of technology organizations should consider when investing in test and measurement solutions. TestPro supports CAT6A certification in half the time and half the cost of competitive products, Multi-Gigabit link qualification up to 10 GigE and loaded PoE++ validation testing up to 90W.
Industry's fastest complete CAT6A certification test at 6 seconds, including TCL and return loss location troubleshooting
Certify CAT5e – CAT8
DC unbalance measurement for PoE cabling
TCL, MPTL (Modular Plug Terminated Link) and Single-Pair Ethernet measurement
Live Wiremap and cabling diagnostics including distance to fault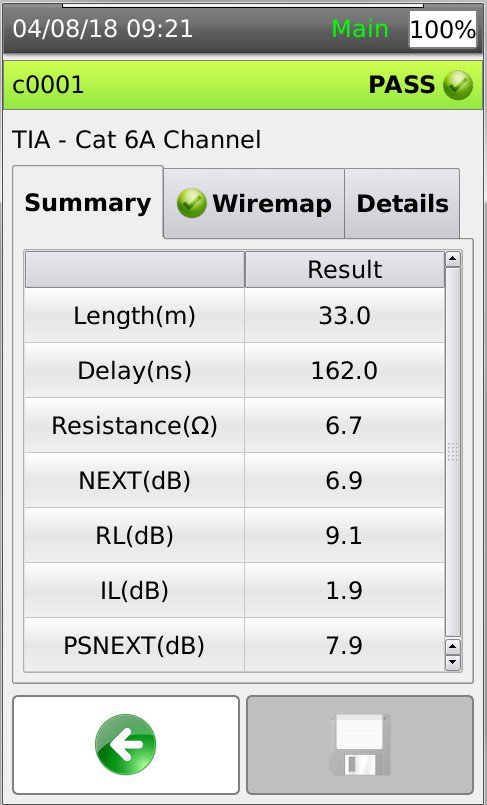 Uniquely able to measure impact of PoE on network link performance with simultaneous traffic generation and sustained power load testing
DC resistance unbalance
Verify loaded PoE++ for 802.3 af/at/bt (90W)
Reporting of PSE configuration and powered pairs
Reporting of voltage/current/real power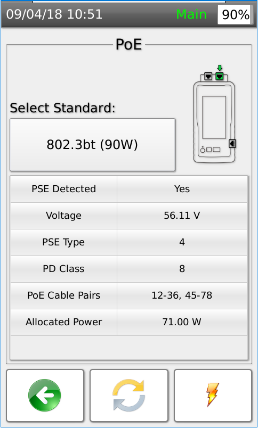 Autotest qualifies which link speeds are supported with pass/fail indication of 1/2.5/5/10GigE data rates, even under sustained PoE++ load
Per pair Signal-to-Noise Ratio (SNR) and Bit Error Rate (BER) reporting against default or user defined limits
Integrated traffic generation and loopback to stress test cable links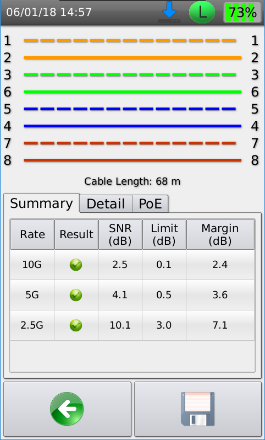 Mulimode and single mode OLTS modules
850/1300nm multimode and 1310/1550nm singlemode
Integrated VisiFault locator
Optical probe connection for visual inspection of dirt and damage to optical connectors
Integrated port for measuring electrical voltage for hybrid optical cables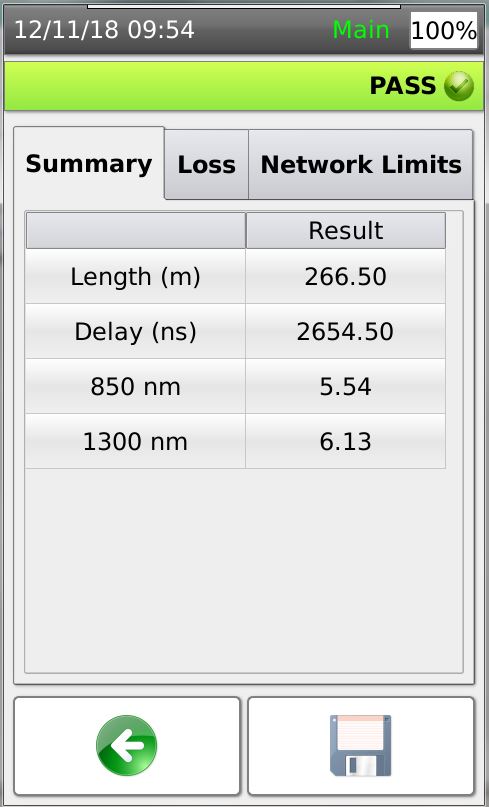 Certificates
Recommended
from manufacturers
Bluecom s.r.o.
Nerudova 1034
537 01 Chrudim IV
Czech republic
Phone: +420 469 688 054
E-mail: sales@bluecom.cz
VAT: CZ25955993
Bluecom s.r.o. is incorporated in the Companies Register at the Regional Court in Hradec Králové, section C, file 17530.
GPS: 49°57'7.192"N, 15°47'0.047"E